Home
AMP Up the signal. Dial down the noise.
IN VITRO DIAGNOSTIC PRODUCTS
For over 35 years, Surmodics has provided leading in vitro diagnostic companies critical components for developing sensitive, reproducible immunoassays. Whether you are developing an ELISA/EIA, immunoblot/western blot, line assay or microarray, our IVD products are differentiated with high-performance formulations that provide a quicker path to commercialization.
Unmatched service & support
Far from just a supplier, Surmodics is a fully committed partner in your success. Our chemists, biochemists, business development and customer service representatives function as an extension of your team at every step from concept to commercialization.
Learn more >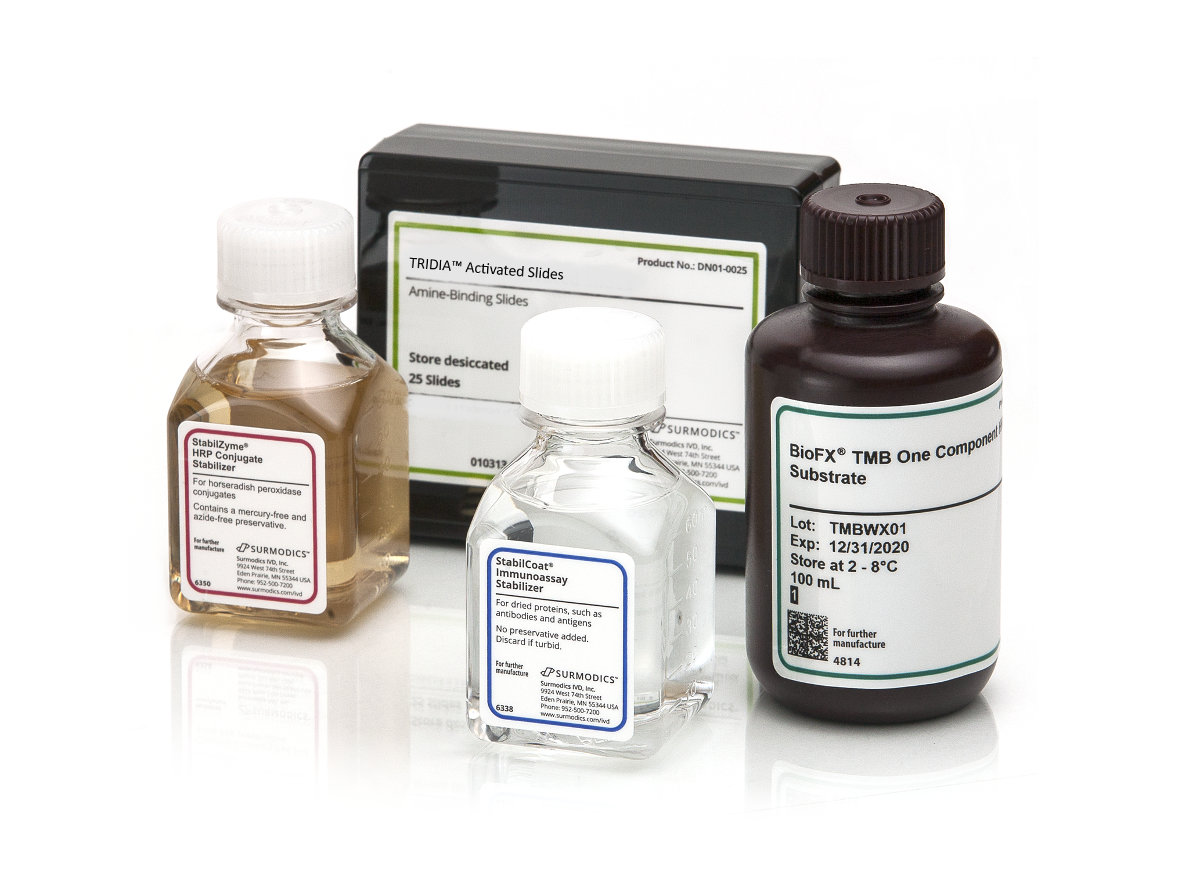 Added value for a full range of IVD applications
Surmodics IVD serves a full range of in vitro diagnostic needs. Our expertise and differentiated technology help developers increase assay sensitivity, lot-to-lot consistency, and long-term stability.
Learn more >
Your Partner in Quality
Surmodics ISO 13485:2016 & ISO 9001:2015 Certifications provide assay developers the quality assurance they need to focus on assay optimization. Stringent process controls and robust quality testing on each lot ensures consistent performance across multiple assays and assay formats.
Learn more >